Multi display interface design
The multi display interface design divides clearly the chart information, measurement information and import /memory areas, making operating the DR-900 intuitive and improving the workflow and examination time.
Speedy & Quiet Refractor Head
Thanks to our high precision optical mechanism that delivers speedy, smooth and quiet motion ensuring accurate and comfortable examination. Our compact refractor head has a 40° field of view coverage. Built-in IR enables communication with Chart Screen or Projector. The DR-900 offers a minimum Spherical step-size of 0.12 Dioptre.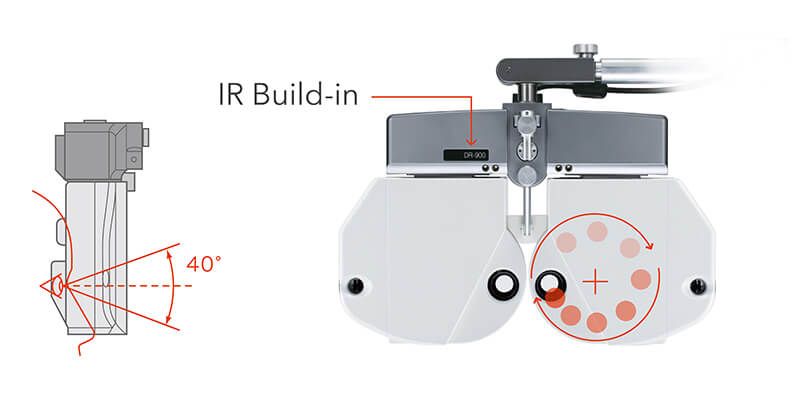 Compatibility & Connectivity
DR-900 Digital Refractor System can communicate with various Rexxam products including Auto-Refractometers, Digital Lensmeters and Ato Ref-Topographer, where data can be exported to DR-900 automatically or manually. By one touch on the [Set] button on DR-900 touchscreen panel, objective data is instantly sent to the refractor head. The save function enables the practitioner to test or show patient's current or or Chart Projector via the LCD touchscreen control function.