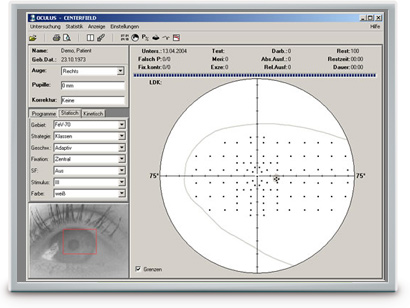 The Examination Programs
The recommended series of pre-defined test programs provided for OCULUS Centerfield® 2 Perimeter covers the examinations most frequently needed in practice. The "Driver's License Regulations" program permits occupational and company physicians to test the field of vision in accordance with applicable German regulations (FEV and amendments thereto) governing the issuance of driver's licenses. The macula and glaucoma programs allow early detection of various retinal diseases.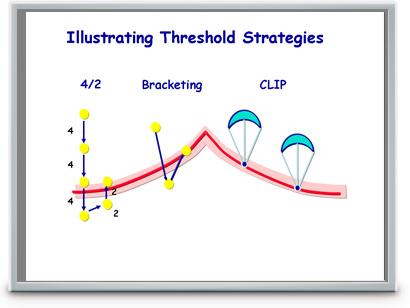 The OCULUS Test Strategies
Threshold related – suprathreshold strategies have proven to be time-saving and efficient examination methods. The OCULUS Centerfield® 2 Perimeter uses these strategies for all screening programs, including the Driver's License eye exams. A variety of threshold testing strategies are available for the measurement of the exact numeric values of the visual thresholds.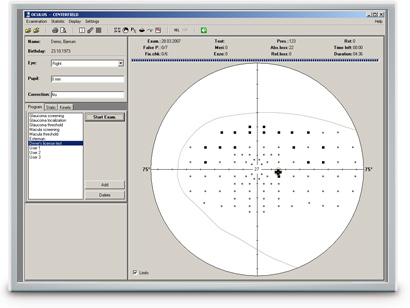 The OCULUS Test Point Grid
The patented projection method allows you to freely select test point grids on the OCULUS Centerfield® 2. The central field of vision can be examined using functionally or orthogonally distributed test points. Grids such as the "FeV70" or "Esterman" are used for the periphery. This unlimited flexibility enables test grids to be modified if necessary.